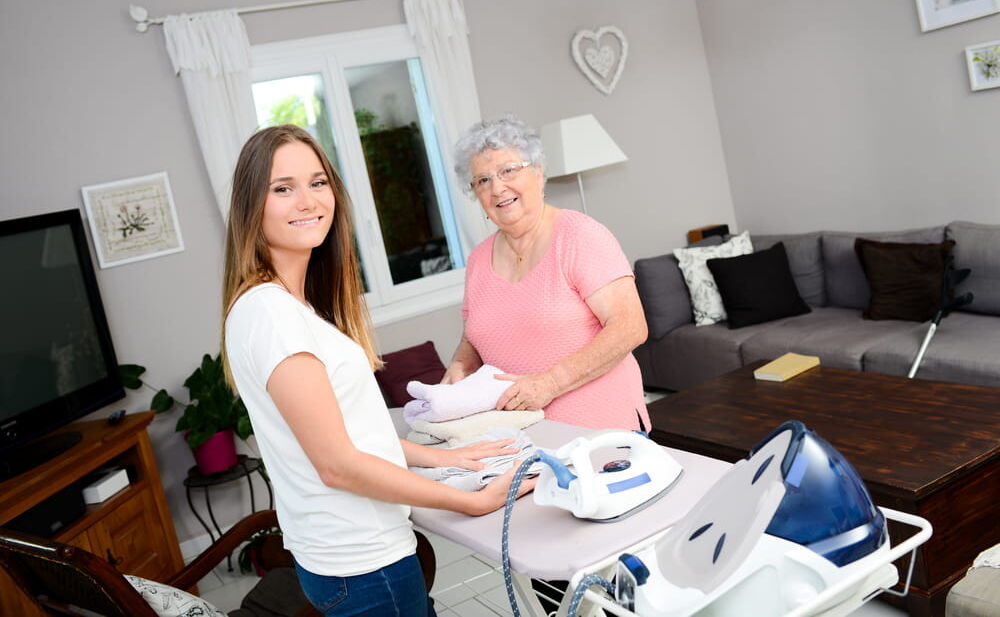 May 26th, 2022
The Benefits of Housekeeping Assistance Services In Calgary
Living in a clean and well-maintained environment is important for everyone. A safe and clutter-free home is especially critical for those who are living with health concerns such as dementia or those who are immunocompromised. And when maintaining a clean house becomes too difficult, housekeeping assistance services in Calgary are invaluable. Let's take a look at what housekeeping assistance covers and the benefits of hiring these services.
What are housekeeping assistance services?
While the scope of work and services can vary between companies, housekeeping assistance typically includes:
Cooking – Preparing and cooking delicious meals along with washing dishes. An advantage of hiring healthcare professionals like Umbrella Home Care for housekeeping assistance is that we have a foundational knowledge of nutrition and know what foods are ideal for certain health conditions. Our qualified team of nurses can cook healthy and nourishing meals.
Laundry – For the elderly and those with limited mobility, laundry is an impossible task and a safety risk when it requires heavy lifting and going up and down the stairs. Housekeeping assistance can include a full laundry service done to your preference (ie: hanging clothes to dry, folding, steaming, ironing, and more).
Light housekeeping tasks – Light duties include vacuuming, cleaning floors, garbage runs, putting away groceries, making the bed, general cleaning duties, disinfecting, organizing items, and more. The goal is to help clients live a comfortable, safe, and healthy life at home for as long as possible.
The benefits of choosing Umbrella Home Care for housekeeping assistance
One of the biggest challenges that clients come to us with is that they're no longer able to keep up with daily chores, but they want to maintain their independence at home for as long as possible. While there are many residential cleaning companies and housekeeping assistance services to choose from, not all of them involve trained and qualified nurses.
Some of the benefits of choosing Umbrella Home Care for housekeeping assistance services include:
Can be combined with nursing care – It's great to have a qualified team you can trust that can complete nursing care combined with taking care of light household tasks. This also limits different people coming to your home and allows for a smoother schedule.
Healthy meals for your condition – As we mentioned above, our nurses have a good knowledge of nutrition and the types of food that are ideal and ones to avoid depending on your health concerns. We can prep and cook hearty meals that will help you feel energized and healthy.
Peace of mind – For the elderly and clients who have ongoing health concerns, regular housekeeping visits from a healthcare professional can provide peace of mind. Should you experience any health problems, there is a qualified and experienced nurse in your home who can provide proper care.
The cost of housekeeping assistance services in Calgary
The cost of housekeeping services depends on a few factors such as the number of hours you'd like per week and what you need assistance with. We work with all of our clients to customize a plan around their budget. Contact us for more details and to book a free in-home consultation.