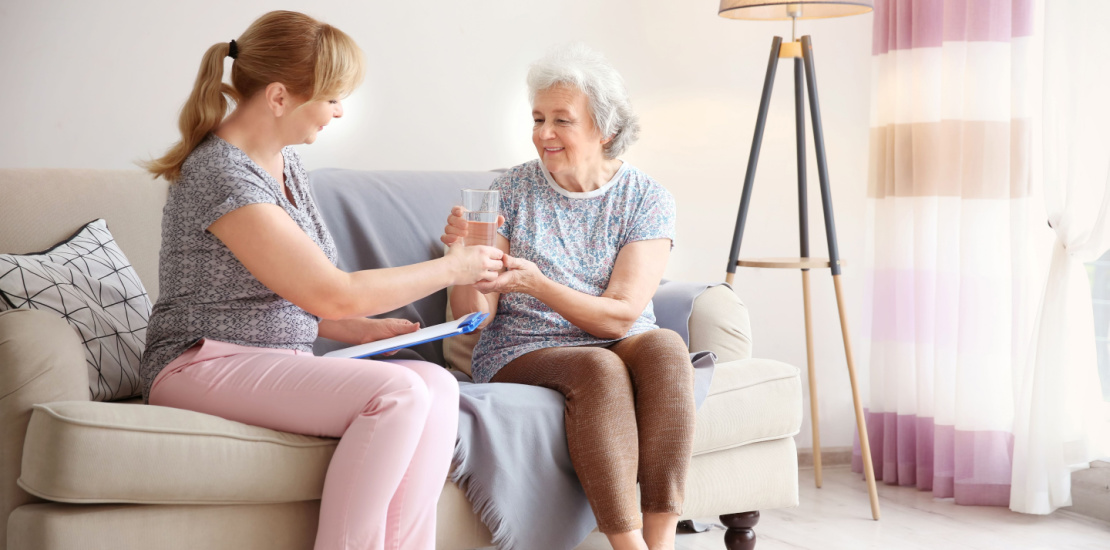 August 10th, 2023
9 Essential Questions to Ask When Choosing a Home Care Agency for Seniors
Many seniors prefer being in the comfort of their homes and familiar surroundings, positively impacting their overall quality of life and well-being. Senior home care services can provide support when managing household tasks and daily activities independently becomes difficult.
This is why choosing a home care agency for seniors is a significant decision, as you want to ensure that your loved one receives the best possible care in a comfortable and familiar environment. In this article, we'll look at 9 essential questions you should consider when choosing a home care agency for seniors and how Umbrella Home Care can help.
1. Assessment and Care Planning
When it comes to senior home care, understanding how an agency assesses and plans for care is crucial. You'll want to know:
The assessment process and its thoroughness.
The qualifications of professionals conducting these assessments.
2. Services Offered
The senior home care services provided should align with the needs of your loved one:
Enquire about the spectrum of services, including specialized care.
Ask about tailoring options to cater to specific needs.
3. Consistency and Compatibility
Stability and the right caregiver-client match can greatly impact the care experience:
Learn about the consistency in caregiver assignments.
Discuss the process of ensuring compatibility between caregivers and clients.
4. Costs and Payment
Financial transparency is vital when it comes to home care services:
Request a detailed breakdown of service costs.
Understand minimum hours, insurance acceptance, and other financial particulars.
6. Supervision and Quality Control
Quality assurance in senior home care services ensures the well-being of your loved one:
Ask about supervision mechanisms and quality checks.
Enquire about the availability of management in case of emergencies.
7. Communication and Feedback
Effective communication is key to peace of mind, especially in senior home care, where emergencies can happen:
Discuss communication frequency and formats.
Understand the agency's approach to check-ins and feedback.
8. Emergency Procedures
Emergencies require swift and effective response:
Learn about the agency's emergency protocols.
Understand caregiver training for unexpected situations.
9. References and Reviews
Past experiences offer a glimpse into the agency's service quality:
Ask for references and firsthand experiences.
Review testimonials and understand the handling of negative feedback.
In-Home Senior Care You Can Trust
The journey of selecting the right home care agency is a crucial one. In addition to these questions, visiting the agency, meeting the staff, and understanding their processes are important.
At Umbrella Home Care, we believe that lifestyle, social issues, and the type and amount of support an individual receives can impact their health significantly. Our mission is to provide the support our clients need across every aspect of their life. We support our clients' families, alleviating the stress and overwhelm of caring for their loved ones. Working closely with families is part of our fundamental beliefs and collaborative approach to a client's personalized care.
Book a free consultation and learn more about our reliable personal home healthcare service.