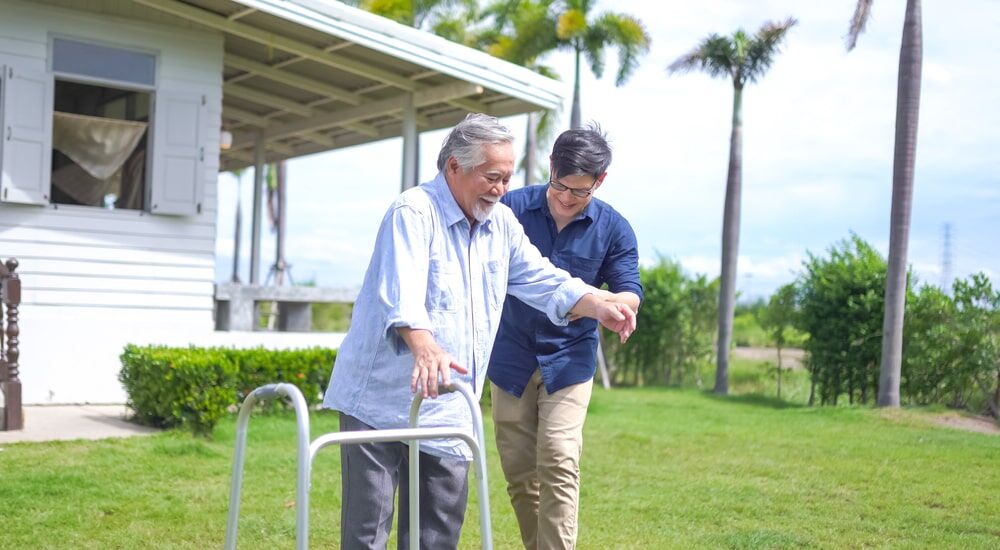 June 13th, 2023
Celebrating Father's Day with Your Elderly Dad
Father's Day is a special occasion that allows us to express our gratitude and love for the incredible fathers and father figures in our lives. This annual celebration allows us to reflect on their invaluable role and create lasting memories.
For some, their elderly dad might be in a Senior Home Care program. So in this article, we will delve into the essence of Father's Day and explore meaningful ways to celebrate these remarkable individuals and how Umbrella Home Care can help during their senior stages.
Celebrate Traditions
Traditions hold a special place in the hearts of ours and our families, and Father's Day is an ideal occasion to commemorate them. Whether it's through:
Family games night
A Backyard BBQ
Re-watching your favourite TV shows
Looking at old photos together etc.
Consider preparing your father's favourite meal, organizing a surprise outing, or simply spending quality time together engaged in activities he enjoys. These heartfelt gestures will undoubtedly make him feel loved and appreciated.
Consider What He's Able to Do
When planning the perfect Father's Day, it's essential to consider your father's age and abilities, as the natural aging process can bring about changes in both the mind and body. Sometimes, our enthusiasm for a good idea can overshadow the fact that it may be outside our father's comfort zone in his old age.
If your father is dealing with dementia, avoiding activities that involve venturing far away from familiar surroundings and assistance is crucial. Instead, a special celebration at home or in a familiar place would be more suitable. Similarly, if your father has difficulty walking, it's essential to explore wheelchair options or activities that can accommodate his needs.
While planning an activity, adjusting your comfort level to align with your father's may be necessary, ensuring that the day is memorable and enjoyable for him.
Celebrate With The Whole Family
If your elderly father has mobility issues and is under senior home care, consider arranging a virtual gathering where the entire family can come together via video chat to wish your dad a happy Father's Day. This way, he can see all his loved ones simultaneously, eliminating the need for separate visitation or phone calls throughout the day.
If your family needs a nurse who can be trusted and holds the highest standard when providing services tailored to your elderly dad, you can trust Umbrella Home Care. We provide highly personal type of senior home care services, with valuable benefits like:
Flexibility
Highly experienced nurses
Housekeeping services
Transportation
Medication assistance and more.
Book a free consultation and learn more about our reliable personal home healthcare service.