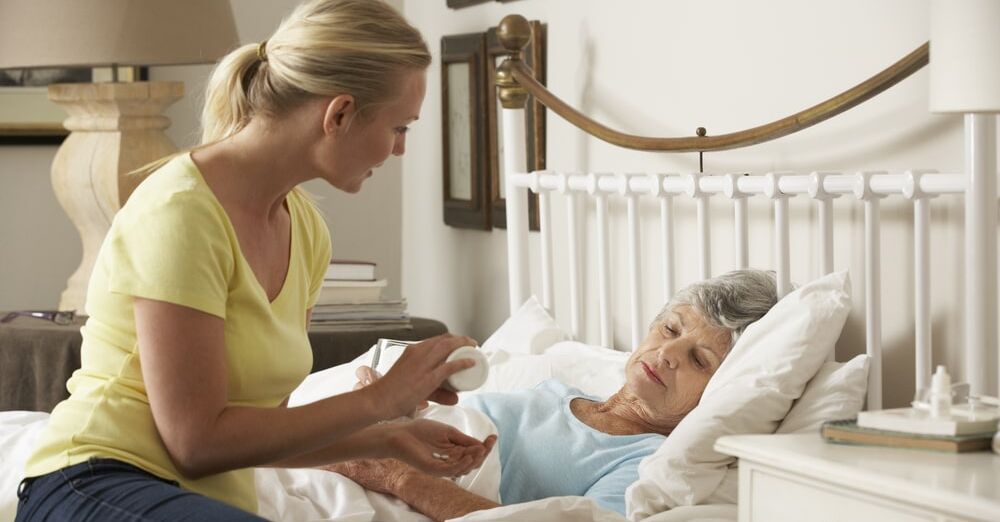 July 28th, 2022
How In-Home Palliative Care Benefits The Patients
Living with a terminal illness is one of the most difficult times in a person's life emotionally, mentally, and physically. Individuals often report feelings of depression, anxiety, hopelessness, anger, and confusion, all while navigating a life-altering diagnosis. For families, it's an overwhelming and stressful time with many questions regarding care, medications, and helping their loved one cope.
There are a few palliative care options available for individuals and families living with a life-limitiing illness, including hospice and in-home services. In this article, we focus on the benefits of palliative home care services in Calgary and how they can help your loved one receive the compassionate care they need.
What are in-home palliative care services?
The goal of palliative care is to provide the individual and their family with the best quality of life while living with a serious illness. At Umbrella Home Care, our healthcare professionals offer comfort and dignity to our palliative clients who are usually at an advanced stage of their illness. Our clients receive the same quality and professional care as you can expect from a hospice in the comfort of their own homes.
In fact, many people living with a terminal illness prefer in-home healthcare services as they want to be surrounded by the familiarity of their home and their loved ones. In-home palliative care includes:
Pain and symptom management – People living with a terminal illness may experience pain and symptoms such as nausea, restlessness, and shortness of breath. Professional nurses who provide in-home care have the training and education to understand what causes the symptoms and the treatments available, helping clients live as comfortably as possible.
Nursing care – Including administering medications, catheter care, inserting HDC, and more.
Emotional and social support – For individuals living with a terminal illness, it can be an emotional and lonely journey. In-home care provides the individual with the emotional support and the social interaction they need that positively impacts their mental health.
Family support – In-home palliative care eases the overwhelm for the family. At Umbrella Home Care, our professional nurses provide grief support, assistance in caring for their loved one, advice, instructions, and any support the family needs.
Benefits of in-home care
For many people, being at home provides them with the comfort and joy of familiar surroundings, which can positively impact their mental health. Living with a life-limiting illness is challenging as it is without the clinical environment of a hospice, which can often be gloomy and depressing, regardless of how well-designed and intentional the place is to mimic the feeling of being at home.
For our palliative clients, in-home care:
Helps prevent loneliness and depression
Offers personalized attention
Helps improve their quality of life
Helps maintain their independence
Provides companionship and social support
Is customized for the needs of the individual and the family
Is the desired alternative to facility or hospice care
The cost of palliative care at home in Calgary
Each case is unique and the cost of in-home palliative care depends on what the individual and the family require. For example, one individual may need additional help with light household chores while another family may only require respite care once a week. Whatever the case may be, we get to know what each family needs and customize a care plan accordingly.
Our goal at Umbrella Home Care is to ease the overwhelm, minimize suffering, and enhance the quality of life for our clients and their family. Contact us today to book your free consultation.