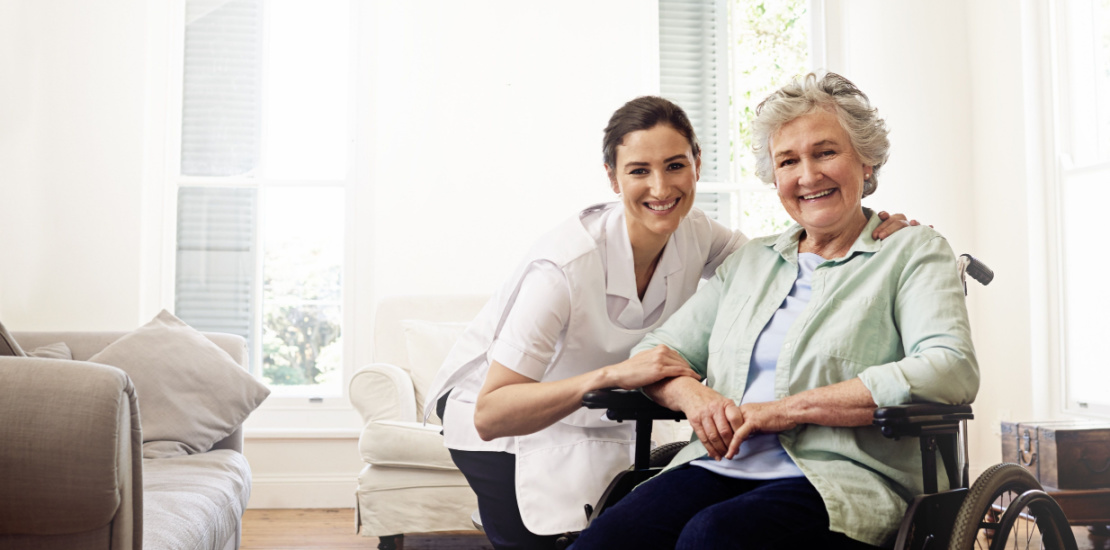 September 28th, 2023
National Seniors Day: How to Celebrate the Senior in Your Life
Every year on October 1, communities and individuals across Canada come together for National Seniors Day. This day was created to help celebrate and recognize seniors' contributions, accomplishments, and experiences worldwide. It also helps draw awareness and attention to seniors' struggles, like having access to adequate healthcare and senior home care.
National Seniors Day presents a unique opportunity for everyone to reflect on their interactions with the elders in their lives. The impact seniors have on society is invaluable. To help celebrate and support National Seniors Day, Umbrella Home Care has created this snapshot guide with all you need to know about this nationally recognized day.
What is National Seniors Day?
National Seniors Day in Canada occurs every year on October 1, and it also coincides with the United Nations International Day of Older Persons (UNIDOP). The intent of National Seniors Day is to acknowledge and celebrate the profound, positive impact that seniors have made in our lives, communities, and workplaces.
Typically, National Seniors Day is marked by various events and activities held across the country. These activities and events help promote intergenerational interaction while acknowledging the various achievements of seniors. Some events can include community gatherings, workshops, educational programs, and, of course, volunteer opportunities.
Why National Senior Citizens Day is Important
National Seniors Day not only highlights the monumental impacts that seniors have in many parts of society, but it's also used to draw attention to the challenges they face. This includes issues such as age discrimination, stereotypes, mental and physical health issues, and difficulties with finding appropriate senior home care.
One of the main goals of National Seniors Day is to ensure that Canadian seniors are properly supported as they grow into their golden years. Many senior associations, like The National Association of Federal Retirees (Federal Retirees), call for action to fix long-term and senior home care for good. National Seniors Day highlights the importance of transforming older adult care with an emphasis on keeping older Canadians in their homes.
Changing The Perspective On Senior Home Care With National Seniors Day
In-home senior home care services are one of the best solutions to help support and care for your elderly loved one without removing them from their home. It allows them to remain in a space they have become accustomed to and familiar with. Research has shown that when seniors remain in their homes, it has a positive effect on their overall quality of life and well-being.
Over three-quarters (78 percent) of Canadians want to age in their current homes, according to a national survey conducted by Vividata. This further highlights that the majority of seniors want to remain in their homes for as long as possible. Still, many families worry about the risk factors and challenges that come with remaining at home. This is where senior home care can assist.
Tasks such as personal care or housekeeping can become more difficult as we age. Senior home care can assist with daily activities like meal preparation, laundry, personal hygiene and much more. In addition, senior home care providers can also assist with nursing care like medication administration, diabetic management, wound care, etc. The goal of senior home care is to support both the senior and their family as well.
The Best Ways to Celebrate National Seniors Day
There are many ways to show appreciation to the seniors in your life. On National Seniors Day, some ideas can include:
Give a senior friend, parent, or grandparent a call or even better, FaceTime them
Write a letter or send a card to a senior
Go for a coffee or tea date with a senior
Learn about your family history or document your family tree
Walk through old memories by going through old photo albums
Host a movie night or swap stories with a senior in your life
Visit or volunteer at a local seniors' centre
Encourage intergenerational learning and ask a senior to teach you or someone younger in your family something new
Offer to help a senior with an errand or chore
Embrace The Values of National Seniors Day With Umbrella Home Care
Here at Umbrella Home Care, we understand the importance of helping your loved one age with dignity and grace. Many seniors prefer being in the comfort and familiarity of their own homes, but this doesn't come without its challenges.
When managing household maintenance and tasks becomes difficult, senior home care provides a solution. Senior home care services can provide support with daily activities, household tasks, personal care, and nursing support as well.
Many people don't know where to begin when it comes to considering senior home care. The best first step you can take is to complete our Senior Home Care Assessment and then contact us for a free in-home consultation.