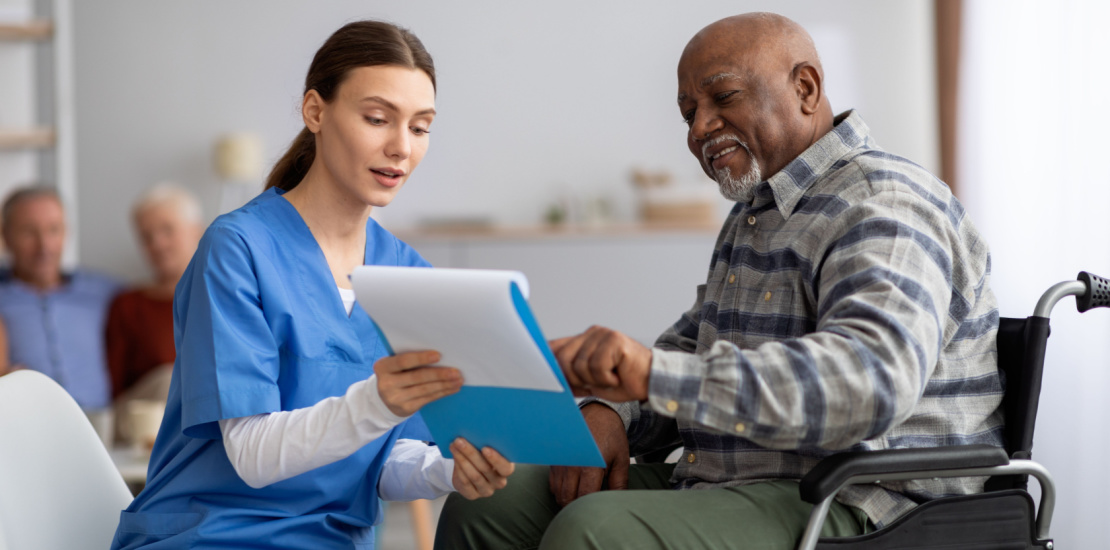 October 15th, 2023
Nursing Care at Home: What Services Do Home Care Nurses Provide?
Whether you've got a child with special needs or an aging parent needing extra medical care, in-home nursing care can help you ensure your loved one's safety and health around the clock. If you're just beginning to explore nurse care at home as an option for your family, you may be wondering what to expect.
Nursing care can include a range of services designed to promote more independence and a higher quality of life for seniors, special needs youth and adults, and individuals recovering from surgery or injury. Here's what you can expect from a home care nurse.
Health Assessment
A home care nurse can effectively monitor your loved one's condition at each visit. They're able to check vital signs, assess pain, review symptoms, and make recommendations when further medical care may be needed.
Medication Administration
Medications are an important part of your loved one's care, and for seniors who live with cognitive impairment or dementia, tracking and administering their own prescriptions safely can quickly become a challenge. A home care nurse can ensure that your loved one's medications are administered in the correct dosage and at the correct times.
Care Planning and Implementation
A home care nurse can provide your loved one with a detailed care plan that covers everything from personal to medical care. They'll address hygiene, safety, medication needs, and other issues such as wound or post-operative care, catheter and ostomy support, and peritoneal dialysis when needed.
Client and Family Education and Support
Not having enough information about your or your loved one's condition can be extremely frustrating. A home care nurse can help you better understand symptoms, diagnosed conditions, and care plans. Furthermore, they'll provide ongoing support to ensure immediate family and household members aren't facing burnout or requiring their own mental health care.
Care Coordination
Nurse care at home plays an important role in coordinating other necessary care services. A home care nurse can ensure that your loved one has access to physician care, physical therapy, speech therapy, and mental health care. Home care nurses are also qualified to coordinate round-the-clock care for your loved one, supervising and scheduling a team of nurses or aides whenever necessary.
Schedule a Consultation to Begin Nursing Care at Home
Umbrella Home Care provides in-home care for clients of all ages who require nursing support. Our attentive nurses strive to reduce caregiver burnout, as well as the need for hospital admissions and residential long-term care. Our nurses have all passed their NCLEX-RN exam and have experience providing in-home care.
Our focus is on continuity of care and family support. We work closely with families to take a collaborative approach to client care, making adjustments to their care plans whenever necessary and offering ongoing support for all household members.
Contact us now to learn more about receiving nurse care at home, and we'll get back to you within 24 hours to schedule a free in-home consultation.