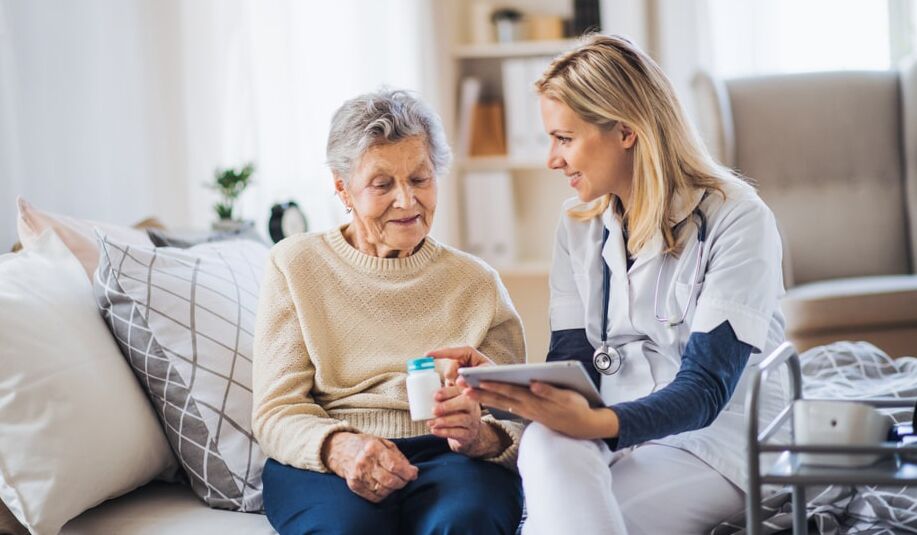 September 10th, 2022
Reforming Senior Care at Home: Alberta Health Promises a 'Building Year'
In the next decade, an increase in aging seniors is expected in Alberta, with a forecast of 1 in five residents being 65 years or older by 2030. Experts are warning the Alberta government that the wave of seniors needing care will begin to put pressure and stress on the continuing care system, particularly in long-term care facilities and hospital admissions.
Alberta Health announced earlier this year that it plans to spend $856 million per year by 2024-25 on health care aids and others who assist seniors to age in place – a budget increase from $750 million in 2022 and $731 million in 2021.
What the budget increase means for families
The budget increase focuses primarily on assisted living and long-term care facilities while giving home care companies more flexibility. The Alberta government intends to explore various models for senior care, including private home care services. The increase in funding allows for more full-time positions and retained staff, and what this means for families is getting the care they need for their loved ones.
However, there needs to be more emphasis on home care services. Alberta Health Minister, Jason Copping, says, "We believe roughly 20% of the people in long-term and other continuing care facilities would not be there yet if sufficient support were available in the community. As a government, we're working through the proposals and putting together the plan."
Alberta Health's future plans for reforming senior care
Copping says there's much more to come in the future for senior care plans, which do not yet include non-health support such as housekeeping, cooking, snow shovelling, and more. An expert panel has advised Alberta Health that it should prepare for the increase in aging seniors by:
Improving the quality of care at home
Increasing homecare staff
Funding more long-term care spaces
Increasing staffing ratios in existing facilities
While senior home care is available through Alberta Health, options and staffing are limited, with no assistance for housekeeping duties.
Umbrella Home Care stays ahead of senior care demands
As Registered Nurses who have worked in hospital settings for over ten years, we have seen firsthand the shift in demand for senior care. There has been an increase in hospital admissions because of the lack of primary intervention where it's most important – at home.
Jason Copping is correct to say that many admissions into long-care facilities can be avoided if seniors had the proper care and assistance within their community. Simple things like help with shoveling, groceries, laundry, cooking, and personal hygiene can prevent injuries and falls. Nursing services such as administering medications and managing diabetes or other health conditions can help seniors avoid hospital visits.
Umbrella Home Care exists to fill this gap because we genuinely want to help. We focus on continuity of care at home and helping families who often become the primary caregiver, which can be a stressful and overwhelming task. Private home care services can be less expensive than long-term care facilities, and seniors can live safely and comfortably in familiar surroundings.
For more information on the home care services we offer, including housekeeping and personal care, contact us and we would be happy to help.