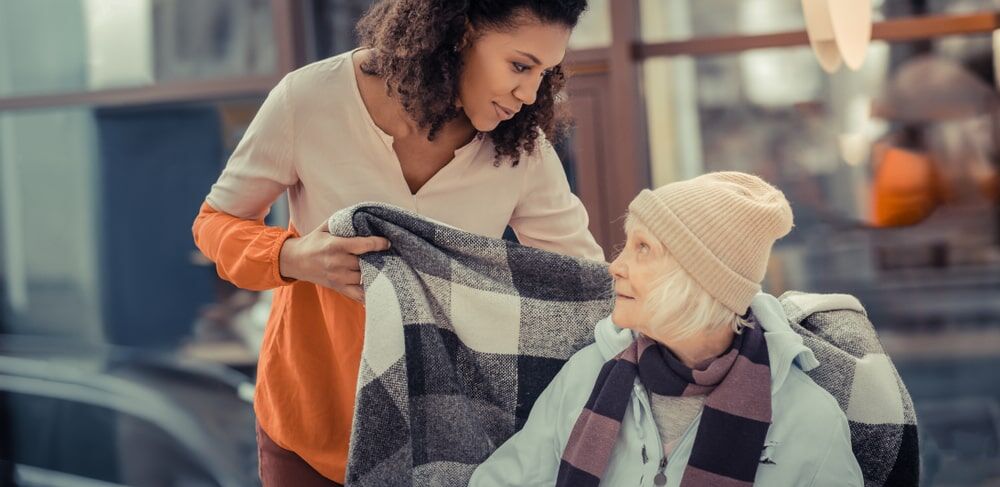 January 15th, 2023
Safeguarding Seniors Throughout the Winter Season
Senior home care is excellent for assisting our loved ones with familiar surroundings. This will positively impact them when it comes to comfort and mental well-being.
But senior home care does come with its unique challenges when it comes to the winter season. The obvious, it's cold! They don't get exposed to a lot of sunshine, and with crazy, unpredictable weather, family members may be late or miss regular visitations.
So we've provided a few tips on safeguarding our loved ones throughout this winter season.
Eliminate Hazards Such as Fireplaces
Although fireplaces are a popular way to keep warm during the winter in our homes, it's essential to be aware of how dangerous they can be, especially in senior home care.
The burning of wood can be hazardous to our respiratory system when you consider all the smoke. If the fireplace isn't adequately vented along with our stoves and other gas appliances, they can leak a deadly amount of carbon monoxide.
Have a walk around the interior and exterior of the home to identify where safety improvements are needed or where you can perform any routine maintenance tasks.
Housekeeping Assistance
As if the winter roads and pedestrian lanes aren't treacherous enough with all the unbalanced walkways and black ice, it's even scarier for seniors at home who need to venture out in the cold for their groceries.
We at Umbrella Home Care provide senior home care services in Calgary, which include:
Nursing care
Personal care
Housekeeping assistance (help with groceries, laundry etc.)
We also provide assistance with Stroke recovery at home – Learn more about it here.
Keep Them Company
Even with all the conveniences housekeeping assistance can provide, the most important thing for those in senior home care is companionship. They cherish having a friend to talk to and keep them company if the family can't be around all the time.
Here at Umbrella Home Care, we have a compassionate team that genuinely cares about each client we work with and treats your family like our own!
We also provide a free in-home consultation, which will allow us to build a customized plan and provide you with a quote based on the type of care you require.
Stay warm, and we look forward to serving you and your family.