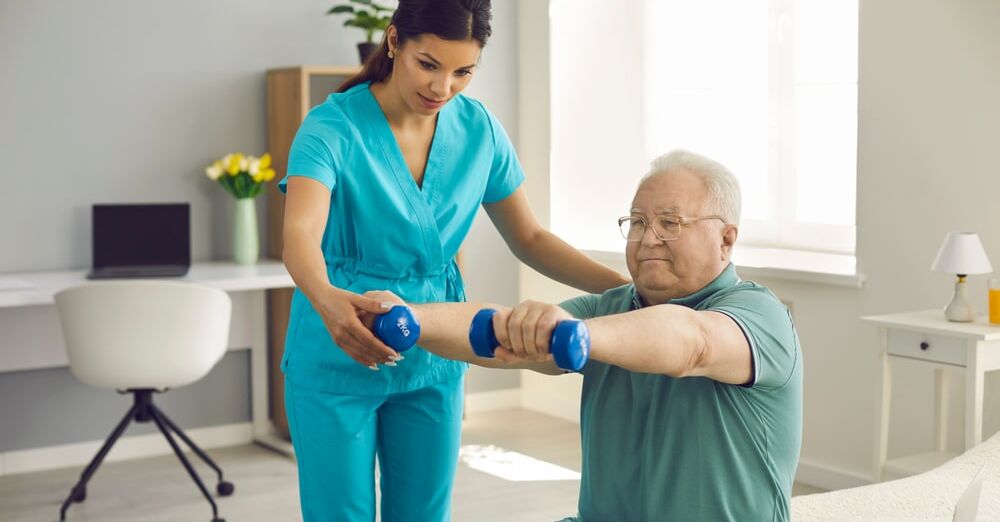 January 30th, 2023
Stroke Recovery at Home: How In-Home Care Services Can Help
Helping your loved ones recover from a stroke is a challenging and emotional time.
The post-stroke recovery is a sudden and drastic change in their lives.
It's best to be prepared and know what to expect in the days, weeks and months following a stroke. This is why post-stroke home care can be a huge relief.
But what exactly are the advantages of post-stroke home care over care inside a hospital setting?
Individualized Care Plans
Each post-stroke recovery can drastically change a loved one's life. In most cases, they would need the following:
Monitoring
Home modifications
Personal care/cognitive rehabilitation
Medical assistance and more
One advantage of post-stroke home care is that you can create customized plans that best fit your needs and budget. Depending on each client's needs and neurological deficits, you will be taken through developing an individualized care plan that fits the requirements.
Home Assessment
With post-stroke home care, care providers can help assess your home for fall risks and identify other hazards. They can also recommend where mobility support will be essential.
During your consultation, you will be able to discuss what types of equipment your loved one will require, from wheelchairs to oxygen tanks and more.
House Keeping Assistance
Another significant advantage of post-stroke home care is that it can offer housekeeping assistance. This can be anything from:
Cooking
Laundry
Cleaning
Transportation
Grocery shopping
Another factor is the friendly company to be there for your loved one, for companionship, medication reminders, and much more.
How We Can Help
Each post-stroke recovery process is unique, which is why we at Umbrella Home Care will work closely with families as a part of our fundamental beliefs and collaborative approach to a client's personalized care!
Owned and operated by two experienced RNs, Natae and Cindy, who have worked in acute care settings in hospitals for over ten years. Their goal with post-stroke home care is to make life easier for those who have suffered a stroke and for families who now have sudden caregiving responsibilities.
We also provide a free in-home consultation, which will allow us to build a customized plan and provide you with a quote based on the type of care you require.
We look forward to serving you and your family.