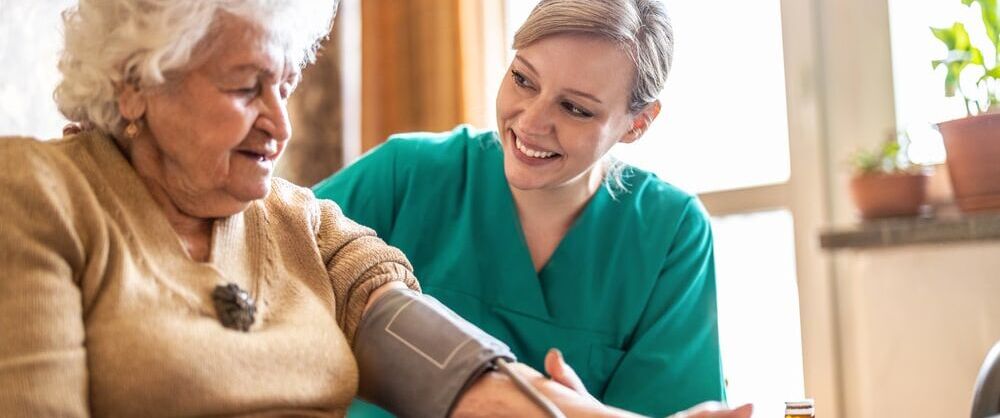 March 20th, 2023
Why Choose Umbrella for Senior Home Care
Senior home care is a highly personal type of service. Your family needs a nurse who can be trusted and holds the highest standard when providing services tailored to your loved ones.
At Umbrella Home Care, we provide senior care in the comfort of your home. And in this article, we'll go through our qualifications, processes, and what makes us different from other senior home care providers!
Personal Senior Home Care
Senior home care is great because they provide services in the comfort of your home. However, not everyone offers the same level of quality that's best fit for your loved one.
Individuals can preserve their independence for as long as possible with UHC's senior home care services in Calgary. Being in familiar surroundings at home and within your community positively impacts your mental health and well-being.
UHC will take the time to get to know your loved one and provide the right caregiver that has the right skills and can match their personality. We work closely with families to build custom care plans. We have a compassionate team that genuinely cares about each client we work with and treats your family like our own.
Experience
The senior home care agency you choose should have caregivers with plenty of experience caring for the elderly. Aside from the qualifications, our caregivers have over ten years of hospital experience supporting patients at home.
We are professional, trained, dependable, and hard-working nurses that treat each client with compassion and respect.
Flexibility
When it comes to senior home care services, the provider should understand that flexibility is essential. Changes in your schedule can and will happen. From illness, and emergencies, to modifications to mobility, your home care agency should be able to accommodate these changes.
Our customized approach allows you to tailor in-home care based on your needs and unique requirements, especially for sudden changes or emergencies. Our nurses are here whether you need nursing care, personal care, or housekeeping assistance.
Housekeeping Services
Our Senior home care services also come with housekeeping assistance.
For clients with limited mobility or simply require help around the house, our senior home care services can include meal preparation, laundry, and light housekeeping, such as organizing, putting away groceries, taking out the garbage, vacuuming, bedmaking, and more.
In-Home Senior Care You Can Trust
Here at Umbrella Home Care, we focus on continuity of care, identifying where deterioration in our clients may happen and working to help them progress. We provide our clients' families' support, alleviating the stress and overwhelm of caring for their loved ones. Working closely with families is part of our fundamental beliefs and collaborative approach to a client's personalized care.
Book a free consultation and learn more about our reliable personal home healthcare service.