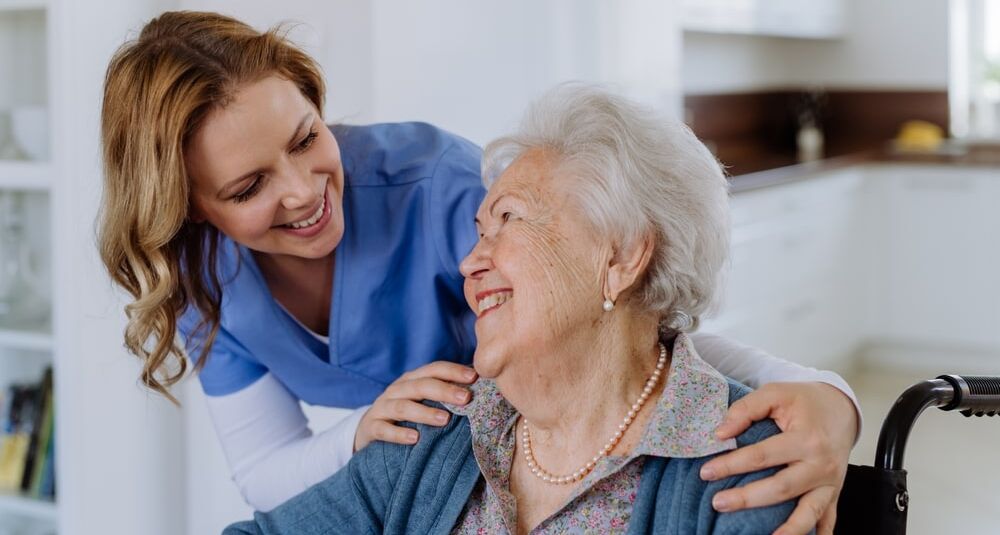 April 10th, 2023
Caring for Your Loved Ones: 4 Benefits of In-Home Care for Seniors
Many seniors prefer being in the comfort of their homes and familiar surroundings, positively impacting their overall quality of life and well-being. Senior in-home care services can provide support when managing household tasks and daily activities independently becomes difficult.
However, In-home senior care is a highly personal type of service. Your family needs a nurse who can be trusted and holds the highest standard when providing services tailored to your loved ones.
This article will examine the 4 key benefits of in-home senior care and how Umbrella Home Care can help you and your family.
Familiarity
In-home senior care allows seniors to receive the care they need in comfort and familiarity. This can be particularly important for those who have difficulty adjusting to new environments or may become anxious or agitated in unfamiliar settings.
One of the most significant benefits of in-home nursing services is that individuals preserve their independence for as long as possible in the comfort of their own homes. Most seniors prefer to stay at home in familiar surroundings, which positively impacts their mental health and overall well-being.
Personalized Care
In-home care allows for personalized care tailored to the senior's specific needs and preferences. This can include assistance with the following:
Meal prep
Medication
Transportation
Medical appointments
Daily activities
In-home personal care services are essential for those with an illness, disability, injury, memory impairment, or when age begins to limit mobility. UHC's Senior home care services also come with housekeeping assistance.
Prevent Injuries
One of the things we often worry about when it comes to leaving our loved ones alone is the endless possibilities of injury.
In-home senior care keeps them safe by preventing falls and will make a note of any hazardous things at home. They can also recommend where mobility support will be essential. In case of stroke recovery and other emergencies, UHC is prepared and experienced in such situations.
Companionship
Even with all the many conveniences in-home senior care can provide, companionship is one of the most important things to consider for our loved ones when we can't be around. They cherish having a friend to talk to and keep them company. In-home senior care can help reduce feelings of isolation and loneliness.
In-Home Senior Care You Can Trust
Here at Umbrella Home Care, we focus on continuity of care, identifying where deterioration in our clients may happen and working to help them progress. We support our clients' families, alleviating the stress and overwhelm of caring for their loved ones. Working closely with families is part of our fundamental beliefs and collaborative approach to a client's personalized care.
Book a free consultation and learn more about our reliable personal home healthcare service.