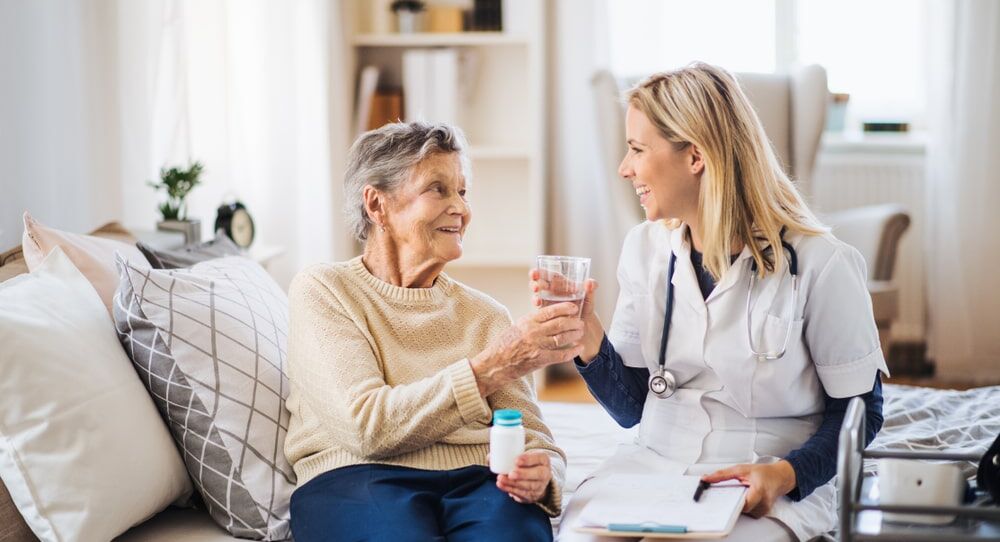 March 14th, 2022
Home Healthcare Services | What Are They and Are They Right for You?
Most people are more comfortable in their homes than anywhere else. This is the basic idea that we here at Umbrella Home Care operate from. As such, we want to help you (or your loved ones) heal in the comforting security of your home with the care of an empathetic healthcare professional.
We offer a myriad of services for private home care such as nursing and professional care, housekeeping assistance, dementia care, and more. Home healthcare services in Calgary are available to anyone who needs them.
Consequently, if you find yourself requiring such services, then keep reading to learn more about private home healthcare.
What Are Home Healthcare Services?
Home healthcare (as its name implies) is a medical management service that is delivered at the patient's home. This form of healthcare is used to treat a plethora of conditions and injuries.
Everything from sickness to old age can qualify someone to receive home healthcare services. Many patients opt for home healthcare for a multitude of reasons, such as:
Convenience
Affordability
Effectiveness
The overarching goal of healthcare services is to treat whatever injury or ailment is hindering the patient. Other than the obvious fact that this service is delivered at the patient's place of residence, it is no different than a hospital visit.
This entails that you can expect the same high-quality standard in regards to service. Home care services ensure that you:
Heal and improve your condition
Reclaim your autonomy and independence
Sustain your pre-existing levels of functioning
Why Should You Take Home Healthcare Services From Us?
With over a decade of hospital experience, our registered nurses are well-equipped with the knowledge and expertise to meet your at-home healthcare needs. As such, you no longer need to carry the emotional burden associated with managing your loved one's injury or condition.
Moreover, we offer a plethora of services to make things as easy on you as possible…
Need your home properly maintained and cleaned? Ask about our housekeeping services. Have trouble with personal hygiene? Our personal care services are exactly what you need. Mobility compromised due to an injury? Then consider our nursing services.
Umbrella Home Care offers superior services, while at the same time, ensuring your recovery.
How Much Does Home Healthcare Cost?
The price for home health services will fluctuate due to a variety of factors. Some of these variables include your location, the experience level of your caregivers, the types of services you need in addition to the company you choose.
But generally speaking, you can expect to see rates from anywhere between $30/hr all the way to $80/hr.
Do your research and ensure the company you choose provides the services you need and fits within your budget.
Conclusion
Contact us and get to know about other services we offer. Additionally, you can also send us a message with the help of the contact us page and get more details.