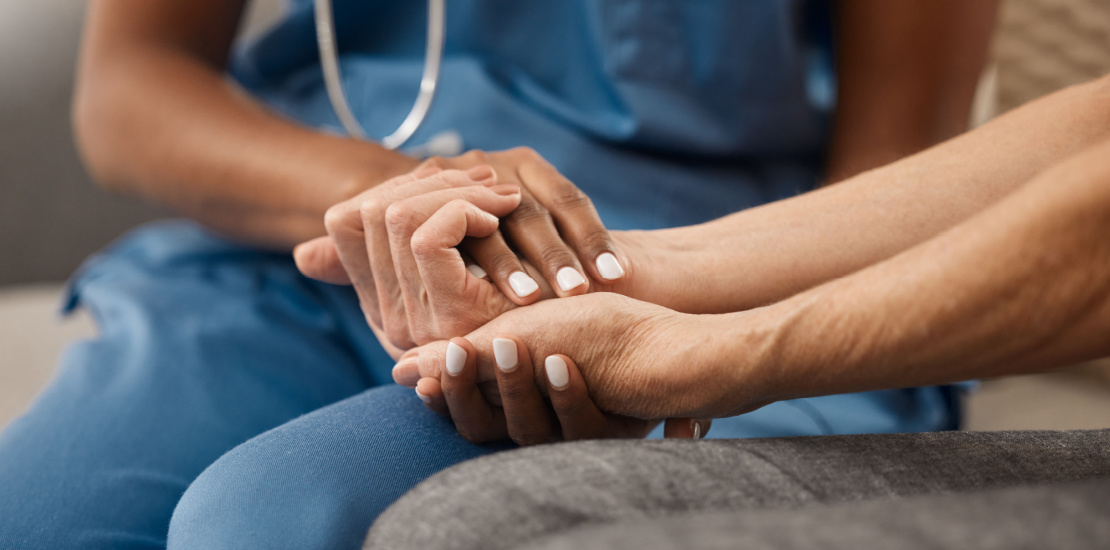 July 30th, 2023
Home Nursing Services vs. Hospital Care: Exploring the Benefits for Calgary Residents
Even as hospitals continue to deliver outstanding healthcare services in Canada, the increasing pace of our lives and the complexity of our familial situations often demand a more flexible and personalized solution.
Home nursing services arise as a beacon of support in such scenarios. With diverse family dynamics where members might be engrossed in their careers, focused on academic pursuits, or living far from their kin, home nursing services become an indispensable asset.
This article will unpack the concept of home nursing services, as well as delve into its advantages over hospital care.
Home Nursing Services- Which Type Of Patients Can Best Benefit From It?
A broad range of elder patients can gain significant benefits from home nursing. These include:
Individuals immobilized due to a medical condition – Whether resulting from an illness, surgery, or age, the inability to move can severely hamper daily activities. A home nurse can extend invaluable assistance to such individuals, helping them lead a dignified life.
Post-operative patients needing additional care and supervision – Surgical procedures can leave patients weak and needing extra care during recovery. Home nurses provide attentive supervision, ensuring a smooth and speedy recovery.
Elderly individuals whose families prefer at-home care – As senior citizens become more vulnerable to diseases and infections, a home nurse can ensure they receive quality care in their home.
People battling chronic diseases – Managing chronic illnesses often necessitates constant medical attention. Home nurses can meticulously administer medication, track progress, and adjust care plans as needed.
Patient Comfort and Familiarity
The comfort and security provided by one's own home is incomparable. It provides an environment where patients can easily relax and recover.
Home nursing services bring healthcare to the patient's doorstep, eliminating the need for hospital admission, often leading to stress, disorientation, and discomfort. In the familiar environment of their homes, patients can maintain their daily routines and lifestyle while receiving personalized care.
Personalized Services
With home nursing services, care is designed around the patient's individual needs. This is often a stark contrast to hospital settings where nurses and healthcare professionals must divide their attention among multiple patients.
At home, nurses can offer focused, one-on-one attention, ensuring the patient's needs are met promptly and efficiently. This undivided attention significantly improves the quality of care and can even enhance recovery times.
The Importance of Having Companionship
Adults and senior citizens, when supported by home nursing services, receive assistance with everyday tasks such as bathing, grooming, and medication administration. This support empowers them to lead dignified and high-quality lives.
The reliance of elderly individuals on their children can pose challenges for families living at considerable distances. Yet, with the aid of home health care nurses, these seniors can embrace an independent lifestyle. The presence of a healthcare professional allows them to navigate their daily routines without a heavy dependence on their children, thus fostering an atmosphere of autonomy and self-sufficiency.
Enjoy The Comfort Of Home
The aging population is growing, and the need for comprehensive, personalized, and comfortable healthcare is more crucial than ever. Home nursing services meet these requirements while maintaining the highest quality of care.
At Umbrella Home Care, our nursing services focus on continuity of care to help our clients progress and improve their quality of life where they feel the most comfortable and relaxed – at home.
Optimal health starts at home. We offer in-home nursing care in Calgary and the area with a team of professional Licensed Practical Nurses and Registered Nurses. Contact us when you are ready to book your free consultation.